Selling
---
We strictly keep the confidential information provided by customers.
Please confirm in advance that the machine and equipment are not leased property and no transferable property right.
無料買取査定
The Process of Selling
Estimate
Please contact us by email, fax or phone.
Please provide detail with model, year…etc. in order to present a clearer quotation. Please send us a photo.
Checking the actual status of items
We will ask the customer for a checking of the machine.
For the machine that can be operated, please make a test run. Even if it is impossible to operate, it may be possible to buy.
Confirmation of purchase details
We will decide the availability of purchase and the official purchase price, make a purchase quotation and a contract.
Contract
If the deal is concluded with the amount provide, full payment will be made before moving out the machine.
引取り
We will discuss the date of pick-up of the machine.
As a rule, we will do the pick-up work. Special products will discuss separately.
FLOW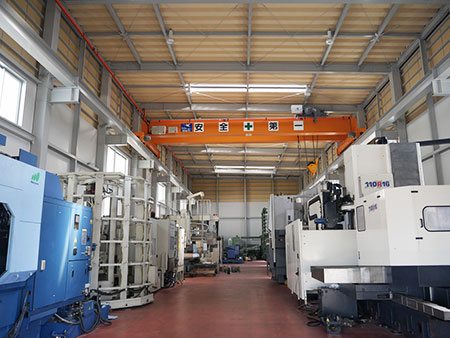 what kind of machine can I sell?
Basically, NC Machine Tools, Machine Tools, Forging Press Machines, Sheet Metal Machines, Measuring Machines, or peripherals are the items handled. It may be possible to buy other than that.
Does it cost an estimate?
お見積費用は一切発生いたしません。
When will you pay?
We will pay in full cash before machine pick up.
Can you buy the machine which cannot operation?
If repair is possible, it is possible to buy.
Is it possible to sell with factory relocation or close down?
It is possible. We also handle scrap and industrial waste disposal, the additional charges will apply.
Estimate Form (Estimate service for free)
---
お売りをご検討中の機械の情報を入力してください。担当者より折り返しご連絡させて頂きます。