How to Buy
---
The largest exhibition hall in the Tokai area is lined with abundant inventory and possible to test run at all times.
How to Buy
Please read before Purchasing
As for used equipment, there is no warranty for the product. because it is as actual item. As we cannot accept returned goods, please be sure to confirm the actual item and be sure to purchase it.
As for the principle of our used equipment in exhibition hall is handed over.
HOWTOBUY
How to Buy
The Process of Purchase
1. Inquiry
Contact us by e-mail, fax or phone.
2. Inventory confirmation
If there is an error in stock information and photos of our homepage, please forgive it. The difference between photos and actual item, the actual item will be prioritized. Stock information will be updated at any time, please forgive it if there has already been sold. All prices available at our exhibition hall is handed over price.
3. Item confirmation
Customers who wish to make a test run should contact us in advance by phone (Please note that we may not be able to respond with sudden visits.)
Trial operation and confirmation of the actual product will be completed at our exhibition center. We will not accept inspection after shipment or delivery.
4. Contract
Please issue a purchase order.
5. Payment
Payment of used equipment should be made in cash. Please settle by the day before the delivery. If payment cannot confirm, please note that we cannot deliver the goods.
6. Delivery
The date and time will be discussed.
FlOWPURCHASE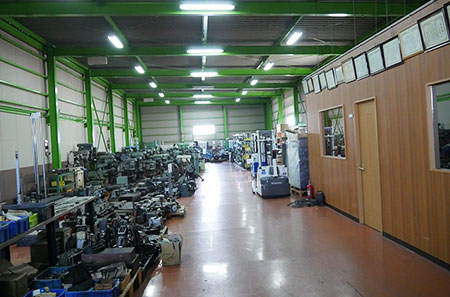 Frequently Asked Questions About Purchasing
Is the test processing possible?
Please consult with regard to the test processing. It may not be possible depending on the equipment.
Do shipping costs included in the price?
Not included. The price at our exhibition hall is the price of the Handed over. Shipping cost will be estimated separately.